OneStream Live Alternatives for Live Streaming: Worth a Try or Not?
The digital landscape is characterized by a plethora of amazing live streaming possibilities. With the proliferation of live streaming in the wake of the COVID-19 pandemic, there has been a significant demand for advanced live streaming tools. Apart from several other domains, live streaming has been laser-focused on building businesses, supporting academics, facilitating cloud gaming, and immensely contributing towards the evolution of live commerce.

Keeping up with our consumer expectations, we, at OneStream Live, have always strived hard to offer customer-centric, sophisticated live streaming services to our diverse clientele. We understand the dynamics of such crucial times and the amplified inclination towards live streaming, and, hence are all geared up to offer you intelligent live streaming solutions to enhance your overall streaming experience.
OneStream Live Alternatives
Type "live streaming" on your Google search bar, and you are bombarded with a list of alternative live streaming platforms - OneStream Live, StreamYard, Restream, and the list continues. Needless to say, the live streaming market is oversupplied with competitive apps, tools, and services. While each one of them boasts of offering the smoothest live streaming experience, it is always better to weigh your choices before making a decision.
Of all these options, OneStream Live is acknowledged as the pioneer of three commendable features in the live streaming industry:
Multi-streaming
Video Playlist
Live streaming pre-recorded videos.
That said, the competitors are still struggling to develop and offer these unique features, while OneStream Live has long upheld its promise of delivering premium quality live streaming services with these offerings.
What Makes OneStream Live a Prime Live Streaming Platform?
Verdict: Choose OneStream Live for Premium Quality Live Streaming Services
If you are looking for a live streaming platform that offers premium quality video streams, OneStream Live is the most plausible solution. While live streaming with alternative platforms, it is likely that you may face technical issues in the audio-video quality. However, OneStream Live ensures that there are no quality compromises or technical glitches with your live streams. Premium quality delivered is our promise!
Still looking for OneStream Live alternatives? 😱
Check out some reviews: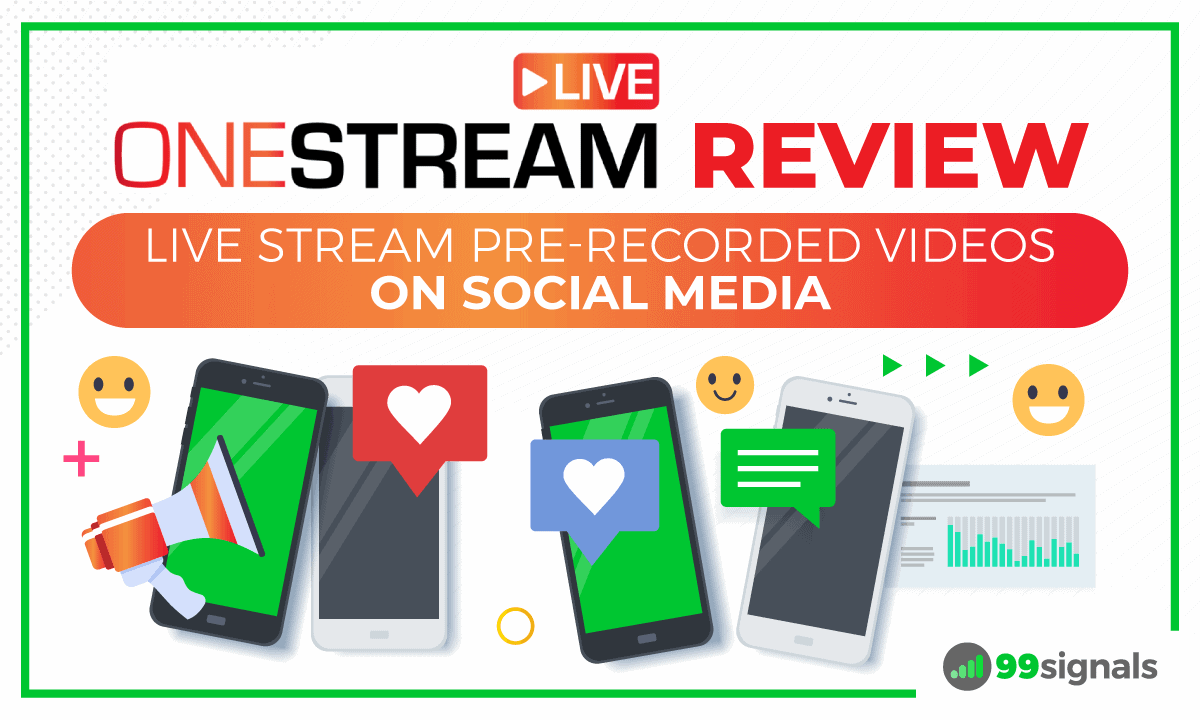 Sign Up Now and Go Live!
---
OneStream Live is a cloud-based solution to live stream across 40+ Social Media Platforms and the web simultaneously. For queries and feedback, Live Chat with our team or write to us at

[email protected]

. You're also welcome to Write for Us!